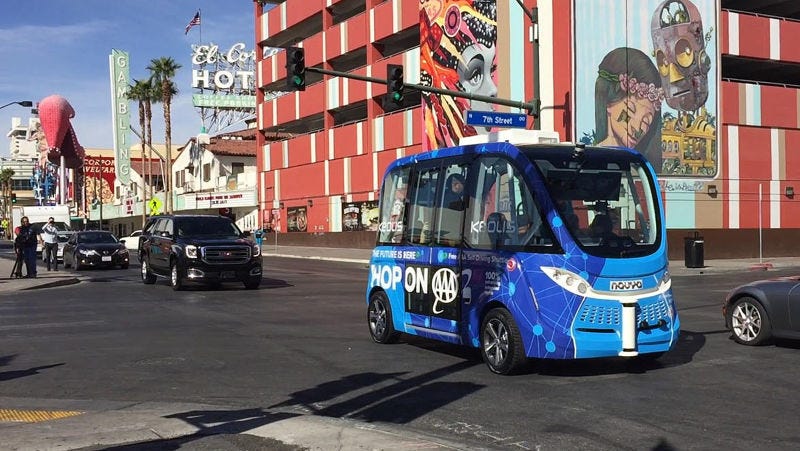 Las Vegas: A  year-long public self-driving pilot program(NAVYA) on 8th November is launched, in collaboration with the American Automobile Association, and transportation company Keolis. The shuttle seats eight people with seatbelts and has the ability to immediately brake automatically or manually in case anything crosses its path.
Few hours after the inauguration the shuttle was already involved in a crash, a truck backed into it at a super-slow speed, but it wasn't the fault of the shuttle. The minor bump may seem inconsequential, but since it involved an autonomous vehicle and a human motorist, regulators are interested in examining what had actually happened.  The damage was pretty minor, and there were no injuries at all.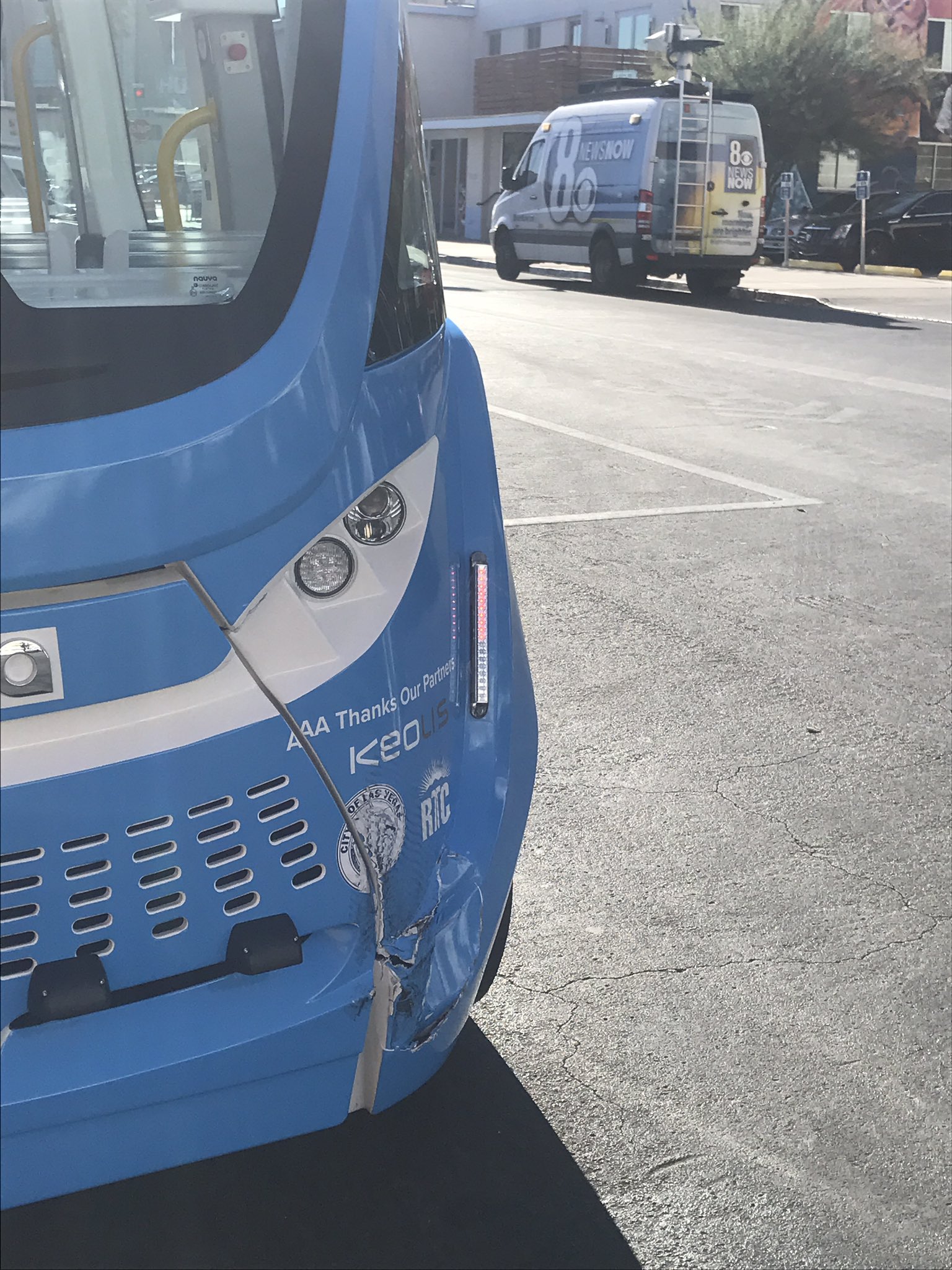 The passengers told that it was a bit scary seeing no driver at the driving wheel but they felt safe and they will ride again. It had no incidents since its first day and people are using it without any hesitation.
The shuttle bus eliminated the traditional controls such as a steering wheel, brake pedal, or accelerator. But it can be manually operated with a small device that looks like a video-game controller, and for the purposes of the yearlong demonstration, there is a Keolis employee, available for all rides along the vehicle's 0.6-mile fixed route.
It's unclear how far the nation is from fully autonomous shuttles on the roads, and currently requiring a driverless vehicle to have a human attendant on board.
Check more articles related to Self Driving Cars: Self Driving Cars
Visit Homepage for latest updates and Technical articles: Automotive Electronics
Visit  our forum to discuss or doubts: Automotive Electronics Forum